TYPICAL FIRE STATION NETWORKING LAYOUT USING FDCMS
ADI - Alarm Data Interface is only installed on one station computer. A modem connected to it is plugged in to the phone jack that currently feeds your station CAD modem.
FSID - Fire Station Information Display should be installed on all station computers that are connected to your Local Area Network.
FDCMS - Fire Department Clerical Management System is either installed on each network computer or on a designated "server" depending on your network configuration.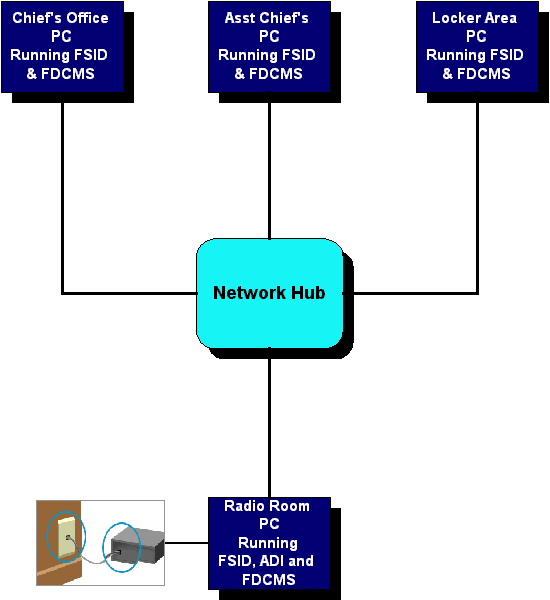 Note: The above programs do not have to be networked. If you have only one one computer in your station then all the FDCMS programs will run fine together on that pc. Networking however, will only enhance and centralize your data.
This page last updated Sunday, February 11, 2001 12:16